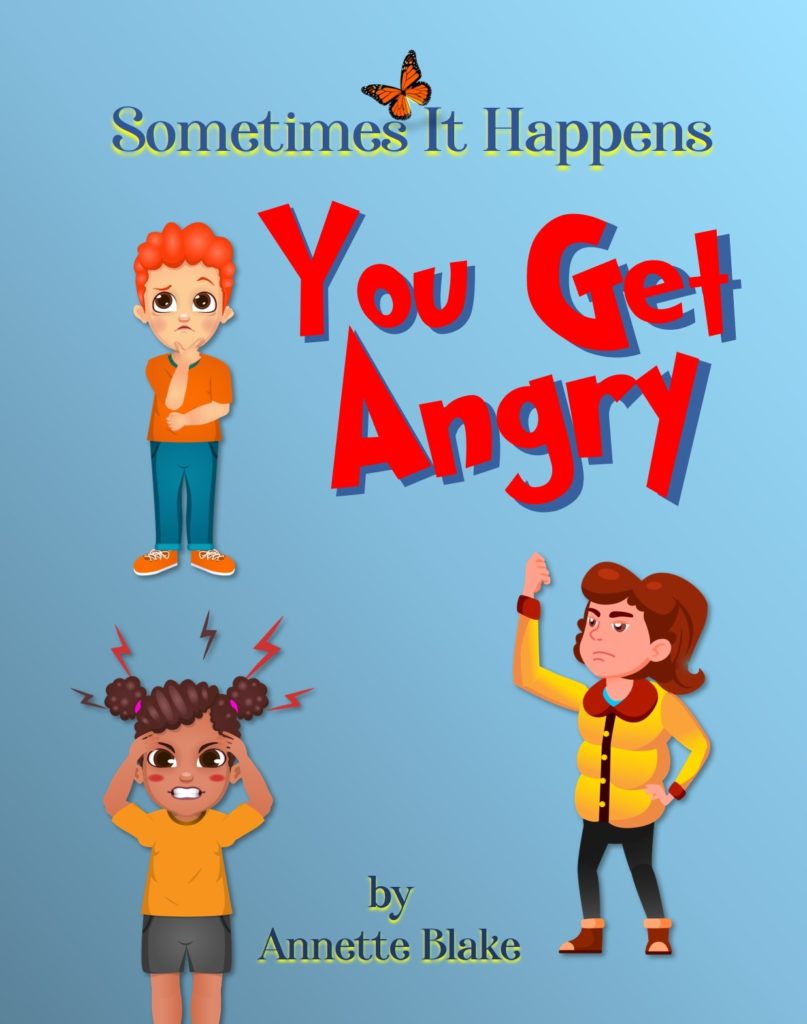 Sometimes It Happens: You Get Angry is one of several Sometimes It Happens books that this author has written. Born out of her work with children with autism, her first book "Sometimes It Happens: Someone Dies" was created while working as an ABA therapist and was requested by a parent whose 6-year-old son had just lost one of his friends.
This book, Sometimes It Happens: You Get Angry helps children cope with anger, as the title might suggest. Written in poetic verse, this is a wonderful book to begin a conversation with a child struggling with anger and frustration outbursts. It teaches children to recognize the signs: clenched jaw, sweaty palms, and the urge to throw things, among others. It also instructs that anger is a normal feeling but choosing how you act upon it is where the real lesson begins. Any child would benefit from reading this book, but especially those who have shown signs of temper. The calming techniques – deep breathing and finding a "special spot" – are good for adults to remember too!
I like the diversity of the children featured in the book, as well as the sharp illustrations and bright colors. For more of Annette Blake's books, see her Author Page.