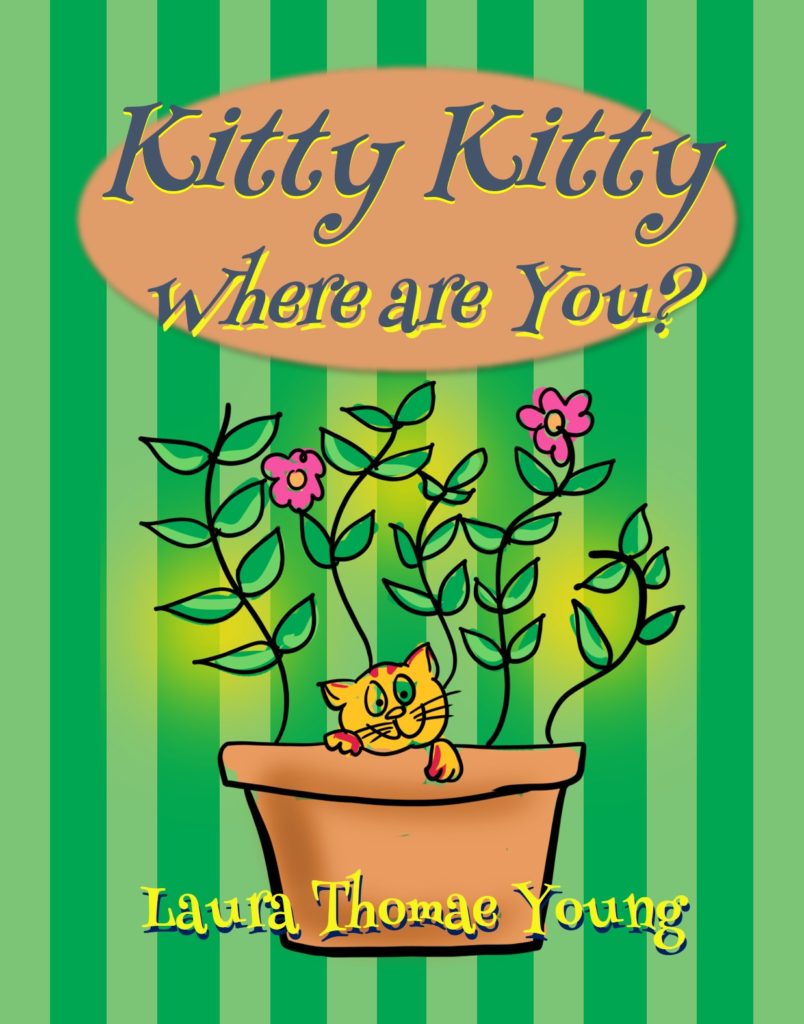 I gotta tell you, I love this book! Okay, okay…… It's one of ours! (The Youngs! Creators of the Website! See all our books HERE!) But it really is one of my favorites, and kids seem to love it too!
Every page features a different child searching for their kitty. There is a consistent theme, with the left side of the page having the child asking, "Kitty Kitty, Where are you?" and answering, "Oh there you are!" Then on the right side is the kitty, bathing in the sunbeam, or perching in the tree – each time in a different situation.
I like the multi-ethnicities of the children, including a child with special needs in a wheelchair, as well as the capers of the kitties. The illustrations are simple and straightforward with bright colors that small children enjoy.
The language, although simple, will also stretch a child's vocabulary, with words like, "peering," and the aforementioned "perching."
Because it is repetitive, the child will love the sing-song memorable verse, and anytime you see a kitty in the future, will shout, "Kitty Kitty, Where are you?" Believe me. This is verifiable!
A relatively new author to the children's genre, Laura Thomae Young has done a great job capturing the attention of little ones everywhere. A great read for ages 0-5.