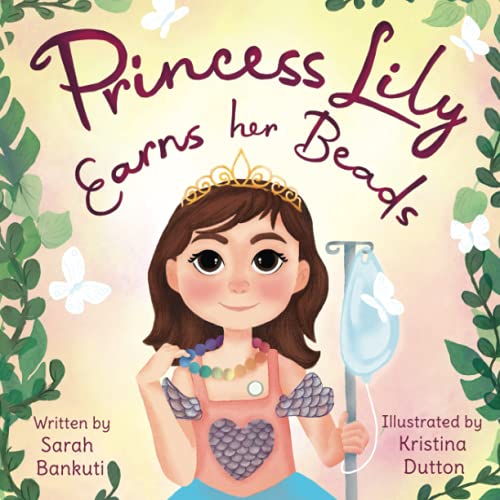 Written in beautiful prose, Princess Lily Earns her Beads is a story of a young princess, Lily, who wakes up one day feeling dizzy and sick. The king and queen try to find a cure and engage a "healer" who walks Princess Lily through her journey with cancer and chemotherapy via an enchanted forest, where she meets other children who are also sick.
During her time in the forest, Lily is frightened by giants who are loud and scary, and by lying very still and being very quiet, she is awarded her first "bravery bead." (I assume this would represent MRI or CAT scan machines.) She earns more beads for bravery by lying still and sleeping while a port is put into her chest.
If you have a child with cancer, or a child who has a family member or friend with cancer, this book is a must have. The "bravery beads" that Lily receives each time she is brave would be a nice gift to include with the recipient(s) of this book.
Although this is a fantasy story, it comes from author Sarah Bankuti's own experience with her daughter's battle with brain cancer. The writing is lovely with beautiful illustrations. I highly recommend for any child struggling to understand cancer and cancer treatments.