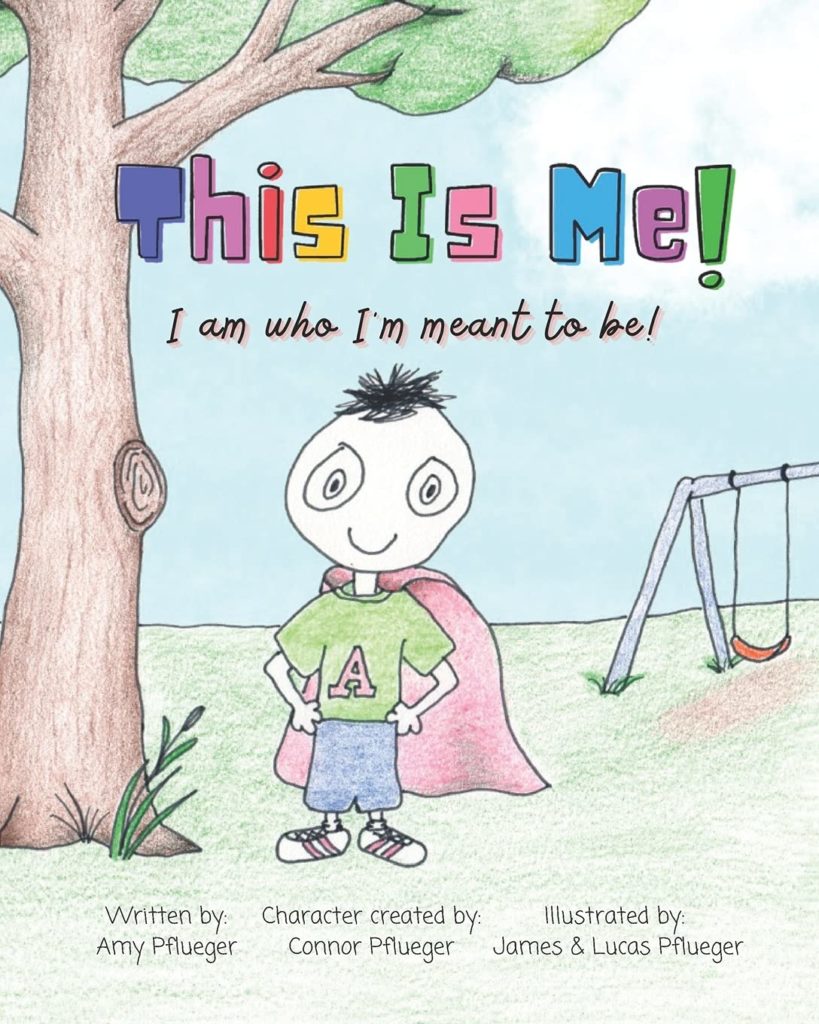 This lovely children's book is about a young boy, Able, who has autism. Able explains his world, the "why" behind his behavior that some may find confusing and helps us understand his distinctiveness. The story is very well written, and I can think of so many circumstances in which this book would be helpful to others to understand a family member, a friend, or a classmate with autism. The book would also be a helpful tool for children who also have autism, to know they are not alone, and to know there are others who have the same sensory and processing uniqueness that they do.
I love the simplistic nature of the illustrations, which are in perfect keeping with the straightforward language and simple explanations of behavior that may be demonstrated by a child with autism. The pages each have a featured "word" that the child identifies himself with, and in the end, you realize these words are an anachronym for "AUTISM."
I especially like the ending (spoiler alert!) where the child is asked, "Do you wish you could change?" and the answer is . . . "No. This is who I am." Very well written.