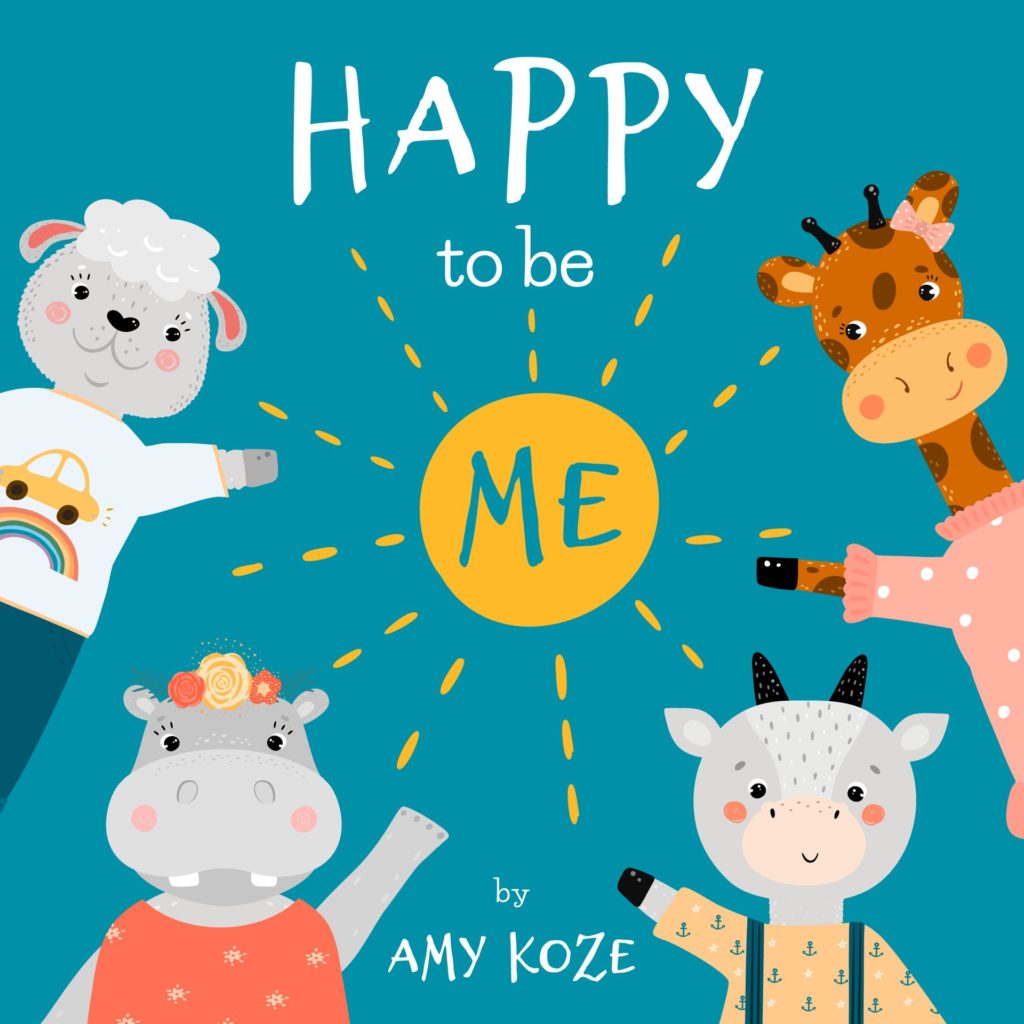 This book is just too cute! Amy Koze's book, Happy To Be Me, features twelve adorable animal characters, using amusing rhymes! Although the book teaches the lessons of diversity and to embrace one's own uniqueness, children will also simply be entertained by the lovely rhymes and the delightful illustrations.
Each animal is featured with one of his/her unusual "likes" or "looks"!!  Who would have thought Leonard the leopard's favorite dish was vegetable hotpot?  Did you think that Ella the elephant would be scared of bees (not mice?!?!)? There are even some fun facts at the end about the featured animals.
The illustrations are bright and simple, and children will adore them. This is a must have for every little one!